Regular price
Sale price
$30
Unit price
per
Sale
Sold out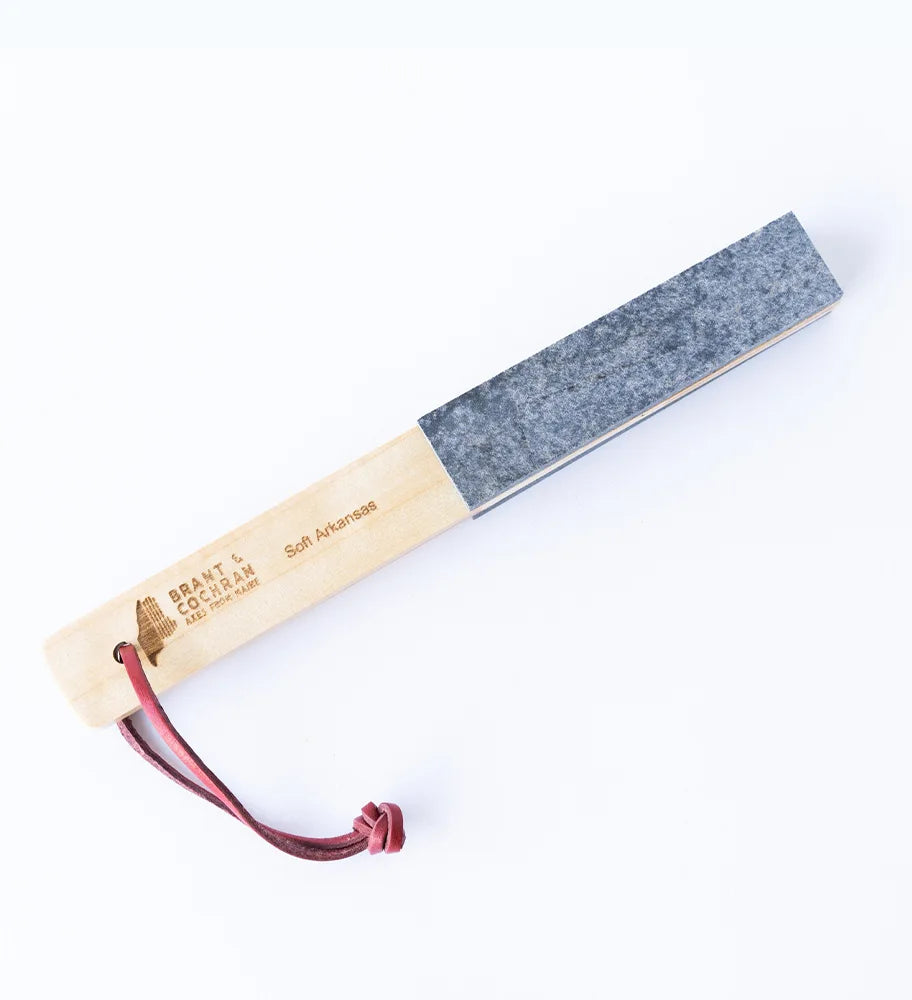 Discover a unique axe sharpening solution with our Arkansas Stone Honing Paddle. Thoughtfully designed by R.H. Preyda and sourced from the Ouchita Mountains in Arkansas, this honing paddle is designed specifically for axe enthusiasts like you.
Featuring a soft Arkansas stone (600 grit) and a hard Black Arkansas stone (3000 grit), this paddle offers a comprehensive sharpening experience. Affixed to a premium hickory wood handle measuring 4" x 1", it provides a comfortable grip for optimal control. The red leather cord adds a touch of elegance to this functional tool.
To ensure your axe remains wicked sharp, simply add a little honing oil and start with the soft side of the stone. Then, effortlessly transition to the black hard side to achieve a finely honed edge that's ready for action. 
Laser engraved with the Brant & Cochran and Preyda logos, this honing paddle is a seal of quality and authenticity. It's a testament to our commitment to providing exceptional U.S. made tools.
Arkansas Stone Honing Paddle ADDED TO BAG!
Checkout
OTHER PRODUCTS THAT MAKE THE CUT